Veneers to Help Enhance Your Smile
At Cityview Family Dental Centre in Ottawa, our dentists may recommend porcelain dental veneers as treatment option to correct discoloured, chipped, misaligned or gapped teeth.
What are Dental Veneers?
Veneers are very thin pieces of durable, tooth-shaped porcelain that are custom-made to match the shape and colour of your teeth by a dental laboratory. 
Your dentist then bonds the restoration to the front of your natural tooth to help improve the colour and evenness of your smile.
Reasons for Veneers
Veneers can be used for a variety of reasons, including to:
Hide Discolouration & Whiten Your Teeth
Widen or Lengthen Teeth to Ideal Proportions
Add Thickness to Broaden Your Smile
Straighten Crooked Teeth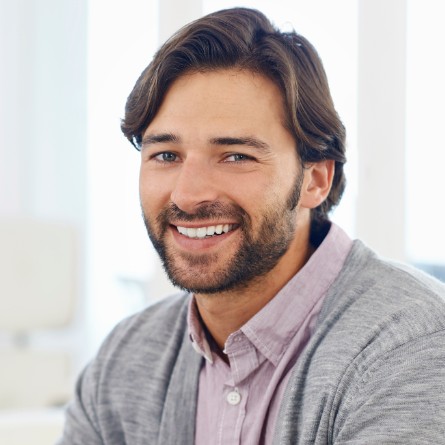 Dental Veneers in Ottawa: Our Procedure
Porcelain veneers usually take a least two dental appointments to place.
To begin, your dentist will prepare your teeth by taking away a small amount of your natural tooth enamel to account for the thickness of the veneer. Next, they will take an impression of your teeth which will be used to create your custom veneers.
Once the veneers have been made, your dentist will bond them right to your natural teeth. Made to imitate the translucency of your tooth enamel, they will look and feel just like your own natural teeth.