Welcome to Our Ottawa Dental Clinic
At Cityview Family Dental Centre, our dentists and dental team are dedicated to the smiles of the Ottawa community. 
Request Appointment
Dental Care Services
At Cityview Family Dental Centre in Ottawa, we know that the smiles of your loved ones are the most important thing in the world. That's why we offer a wide range of dental services, including hygiene, restorative and cosmetic treatment options all under one roof.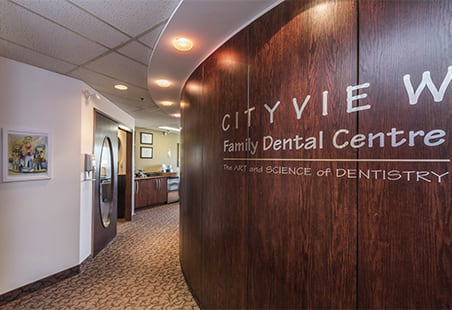 Customized Treatment Plans
We know that each and every patient is different. That is why we have a team who will create a customized treatment plan for you. 
Whether you are coming in for a hygiene appointment, or would like to change the look of your smile with teeth whitening, we can customize your treatment plan.
A Digital Practice
We have digital X-rays and computerized scheduling systems for your convenience. When you come in for your first oral health exam, we will take digital X-rays of your smile.
From there, your dentist will perform a full oral health exam. We will then be able to store your records digitally and advise on your options for dental care.