Protect Your Oral Health
Regular visits to the dentist are important for preventing gum disease and other oral health issues. At Cityview Family Dental Centre, our team of dentists and dental hygienists provide thorough dental cleanings and dental exams in Ottawa. 
Request Appointment
Hygiene Appointments
Dental Exams
Regular oral exams, ideally twice a year, give your dentist the opportunity to identify any oral health issues and make a plan to treat them accordingly.  During your exam, your dentist will take a close look at the health of your teeth, gums, jaw and bite. Exams may also include digital x-rays, an oral cancer screening and other diagnostic procedures.
Dental Cleanings
Before or after your exam, your dental hygienist will perform a deep cleaning of your teeth and gums to prevent and treat disease. To begin, they will use a scaler to remove any tartar and plaque build-up. Next they will use a polisher and coarse toothpaste to remove any leftover stains or plaque, followed by a thorough flossing of your teeth and gums.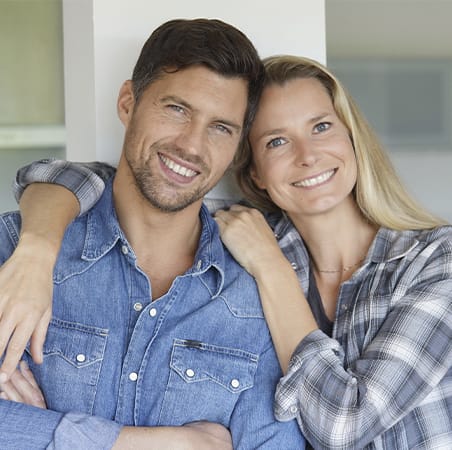 Cavities & Dental Fillings
At Cityview Family Dental Centre in Ottawa, we provide dental fillings for patients who have decay or damage their teeth, or need to replace an old filling. 
Our dentists use composite fillings which are tooth-coloured and can be matched closely to your natural teeth. They can help to repair the function, structure and appearance of the natural tooth.
During your hygiene appointments, your dentist will examine all the surfaces of your teeth for any signs of a cavity. They will also take x-rays periodically to determine if there are cavities between your teeth. 
If your dentist determines you need a filling, they will remove the decayed or damaged tooth material, clean the affected area, and then fill the cleaned out cavity with a filling material.
Gum Disease Treatment
The team at Cityview Family Dental Centre works closely with our Ottawa patients to help prevent gum disease.
Gum (periodontal) disease is an infection of the supporting tissues of the teeth. Gum disease is typically caused by poor oral hygiene habits that allow plaque to build up on the teeth and harden, eventually affecting the gums. 
It has been directly linked to health concerns such as heart disease and diabetes, which is why we recommend regular hygiene appointments, including dental cleanings, exams, and x-rays, at least once every six months.
If gum disease is caught in the early stages, your dentist will recommend preventive therapy. Otherwise treatment will depend on the type and severity of the disease.