Dental Care for Ottawa Kids
At Cityview Family Dental Centre, we understand how important family is to you. Our dentists will work with you to keep your children's oral health on track as their smiles grow.
Request Appointment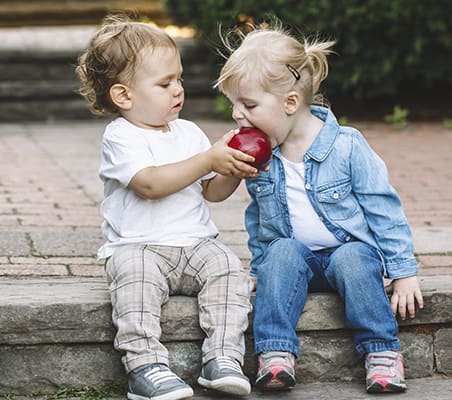 Creating Early Positive Dental Experiences
At Cityview Family Dental Centre, we want to make sure your children maintain their oral health from their first tooth on. 
Together, we will educate you and your family on proper dental care routines at home to help ensure your kids get a good start on a healthy smile.
Our goal is to make every visit a pleasant experience for you and your family. We are serious about your dental care, and do all we can to make sure you enjoy your time with us so your children can maintain good oral health today and into adulthood.
Your Child's First Visit
Infants should be seen by a dentist after the first tooth erupts or by their first birthday. By this time, the baby teeth, or primary teeth, are coming in and it is a critical time to spot any problems before they become big concerns.
Preventive Dental Care for Kids
At Cityview Family Dental Centre, in Ottawa, we recommend that you bring your family to visit the dentist twice a year at least. We do a thorough assessment of your family's overall oral health and create customized treatment plans. 
During each hygiene appointment, your dentist or hygienist will also review proper oral hygiene techniques with your child to ensure that their smile is getting the proper care at home.
Just like adults, children should brush at least twice a day, floss once a day, eat balanced meals and reduce sugary snacks, to keep their smiles healthy.