Restore Your Smile
If you are considering replacing a missing tooth, our dentists at Cityview Family Dental Centre in Ottawa can evaluate your smile to see if dental implants are right for you. 
Request Appointment
What is a Dental Implant?
A dental implant is an artificial tooth root made of titanium that is surgically anchored to your jaw to hold a replacement tooth or bridge in place. Implants are fused into your jawbone, and do not rely on neighbouring teeth for support. 
Features of Dental Implants
Dental implants have a number of features that may help to protect and preserve your oral health. These tooth replacements can:
Look and feel natural in your mouth
Aid Speech
Help Improve Comfort
Support Chewing & Digestion
Act as a Durable Tooth Replacement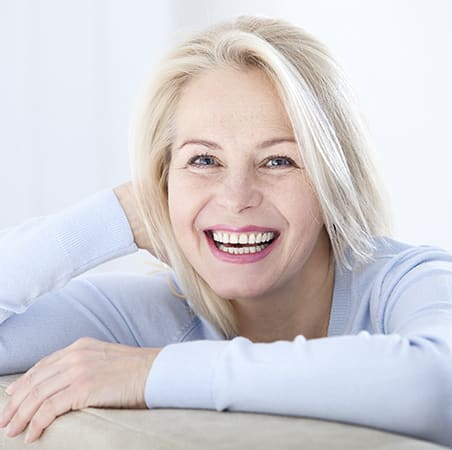 Why Replace Missing Teeth
It is imperative to replace any missing teeth because the teeth surrounding the gap may begin to shift out of place and cause misalignment issues. If a tooth is missing, the jaw bone around the area may also begin to deteriorate, resulting in facial collapse or negatively impacting your ability to eat and talk. 
Dental Implants in Ottawa: Our Procedure
The entire dental implant procedure usually takes about two to nine months to complete, depending on your treatment plan. The process requires both a dental implant (titanium screw) and a tooth replacement such as a dental crown or dental bridge.
Your dentist will begin by surgically placing the implant into your jaw bone below the gum tissue. As the tissue heals, the implant will bond with the bone and attach to the gum.
Once the healing is complete, you will return to our office to complete the procedure. At this final appointment, your dentist will attach a tooth replacement to the implant to create the look and function of a natural tooth.